Hi Friends, Welcome again 🙂 so this weeks site is Tripadvisor
TripAdvisor, is the world's largest travel site, TripAdvisor help travelers to decide where to stay, how to fly, what to do and where to eat. TripAdvisor also compares prices from more than 200 hotel booking sites so travelers can find the lowest price on the hotel that's right for them.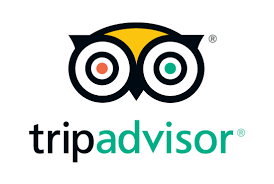 TripAdvisor helps you with all the information you need for planing your next trip. A best site for travelers and all of them who want to travel with family, kids, elders and want a planned and tension free trip. In this site you can search hotel for your next stay while your travel, you will get list and information about places to visit in any particular city. You can ask questions to other travelers and much more.
Want to know how this site help you to plan your trip?
Suppose if you are planning a trip to Kerala so before going you need to plan your trip means which places to see? where to stay? and other things.
What to see : Places to visit / Things to do
In Tripadvisor when you search for places to visit or things to do in Kerala then you will find the list of all the places and activities you can enjoy in Kerala. Also you can view the photos of the destination and decide weather it is of your interest or not. With photos you can also read reviews shared by the travelers who visited the place so you know more about the place and good and bad things about that particular place. It is a great help. You can also ask questions to those travelers if you have any doubt.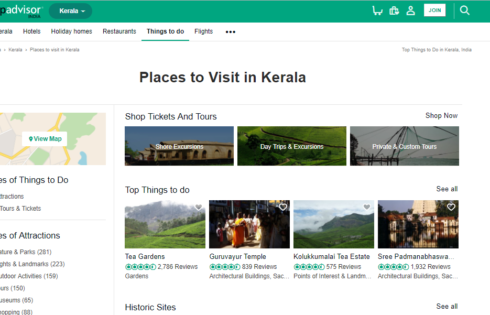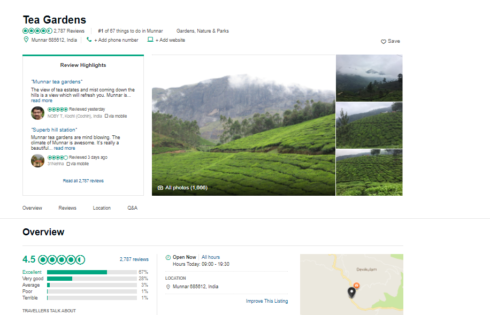 Where to stay : Hotel Search
On Tripadvisor site you can search hotels from the place you want to stay. You can search for your required hotels like "Hotels for Couples", "Hotels for family", "Budget Hotels", "Resorts" etc. and you choose the appropriate hotel as per your convenience and budget. See few examples below.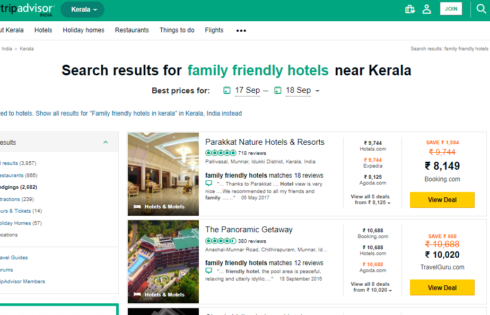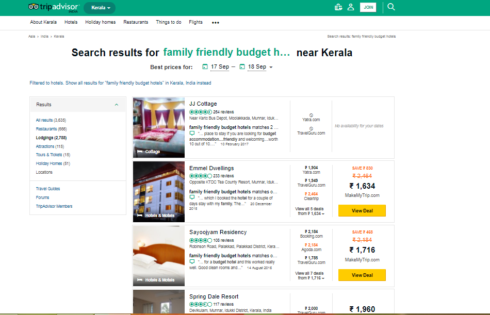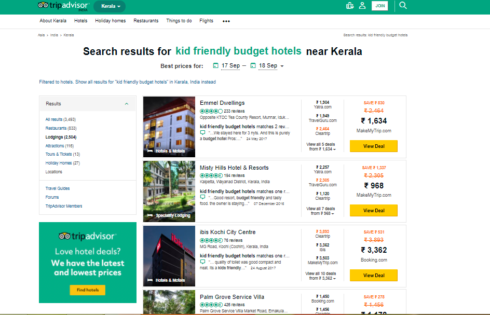 Before taking any decision or book any hotel always refer the photos, reviews of that particular hotel, other visitors reviews, ask questions and then decide a good hotel.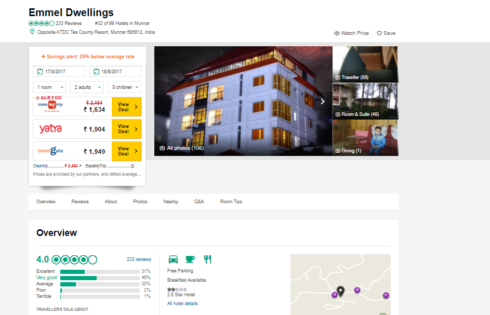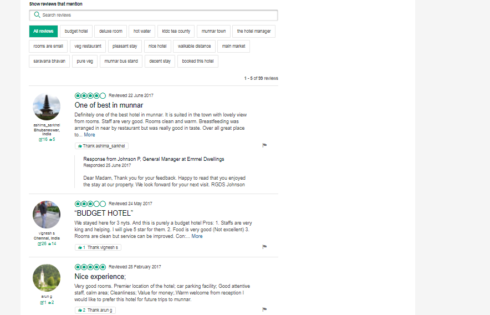 I use Tripadvisor whenever I wanted to plan any family trip. Hope this information will help you in planning your next trip too 🙂 share your experiences with Tripadvisor.
See you with a new site next week 🙂