Stay beautiful; even on the go
One thing that bothers most of us who have to travel a lot is how to stay beautiful and nice looking even after a long time journey. It's not a rocket science actually. With some small tips and tricks, you can keep your beauty and freshness intact even after a straight 10 hour plane journey. Here are the tips you should follow:
Relieve your pre-journey stress
We all know that stress is the ultimate mood buster. And when your mood is not with you, it affects on how you look. So plan well before a journey and bag all the necessary things the night before. Check and double check all the things before starting.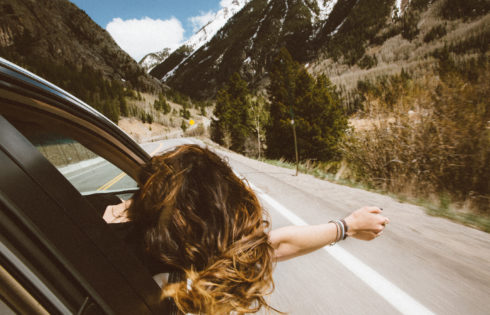 Take rest
Before the journey, take ample rest so that you don't look tired on the journey. Even on the journey try to sleep as much as possible. You need an 8 hour sleep no matter what to retain your beauty. So sleep sleep sleep.
Also Read : Which is the Best Travelling Option, Train? or Plane?
Be prepared
You may want to travel light because hey, who wants to carry all the weight with her! But be sure to pack your beauty basics like sun tan, moisturizer, make-up and cleanser. Inside the plane or bus, the air is stale and you will need to moist your skin so it doesn't look dry.
Dress comfortably
Do not at all dress in a way that gives you a little comfort because when you are airborne, or on the road, you need to breathe. So use comfy dresses and of course wear a socks with shoes. That will keep you away from cold and there won't be any chance of odour if you have to put off your shoes for an airport check.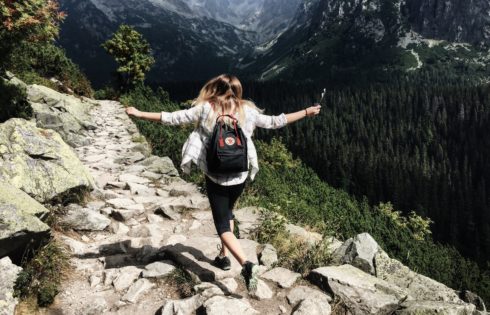 Drink up
Drinking a lot of water is a must on journey. Though you go by the chance of going to the restroom a couple of times, yet it's advisable to drink fresh water after a certain interval. This will help you to stay moist from inside and retain the glow of your skin.
Bring your own pillows
You will be presented with pillows on every transportation but they always are flat as a pie. So take a nice and comfortable pillow of your own with you. It will aid you for a sound sleep which helps you to avoid wrinkles and eventually, stay pretty.
Blot out
If you have an oily skin, it may cause you some serious trouble. To avert this situation bring some blotting paper with you. This will give your oily face a nice touch keeping it dry and moist.
Dry eyes and nose
If you have a problem with dry eyes or a dry nose, use artificial tears and some spray saline for it.
Also Read: Some Tricky Makeup Tips for Brown or Wheatish Complexion
Eat light but healthy
It is always better to pack your food for the journey but that's not gonna happen with the long ones. So what you can do is, you can select the foods that give you instant energy while being light in nature. A happy tummy has a good impression for a happy face.