Review – Himalaya Foot Care Cream
Women tend to care for every aspect of their body. Unlike popular belief, they are not mainly concentrated on the face. They like to take care of their skin, their body, even their feet. With the onset of winter, comes the onset of cracked heels. As women are generally quite self-conscious, they would like to hide any imperfection of their body by any means possible.
So, how do they hide their cracked heels? By wearing sarees which cover up their feet, or by wearing socks, or by wearing shoes – all in all, any means necessary.
If you are one of those women who are worried about cracked heels during the winter, then, I found a perfect solution for cracked heels.
About the product
Today I am introducing the Himalaya Foot Care Cream. This cream literally does wonders for your cracked heels. Speaking as someone who has used this cream, it actually heals the cracked heels quite naturally.
It consists of natural ingredients like Sal Tree extracts, Honey, Turmeric, Fenugreek, and Ginger, which naturally cares and heals rough feet and heels. The cream starts working within one week and you will actually feel your heel and feet feeling soft and beautiful.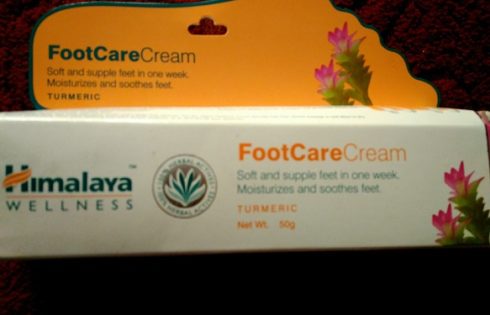 More about the ingredients-
The Sal Tree extract is the main ingredient in various skin disease treatment ointments and ear medicines. The anti-inflammatory and anti-microbial properties of the extract assists in healing cracked heels.
Honey has antiseptic and bactericidal and also acts a great moisturizing agent.
Turmeric soothes the feet in a gentle manner and has a strong anti-inflammatory property.
Fenugreek hydrates the dry skin while Ginger keeps the feet warm, and prevents the cracking of the skin because of the cold weather.
How to use
So, how do you use the cream? First, wash the feet with lukewarm water, then pat them dry, squeeze the necessary amount of the cream on your hand and apply it on the affected area twice a day. These two times can be any time you want, but, it is advisable to apply once after bathing in the morning, and once during bedtime. For quick results use socks after applying the cream.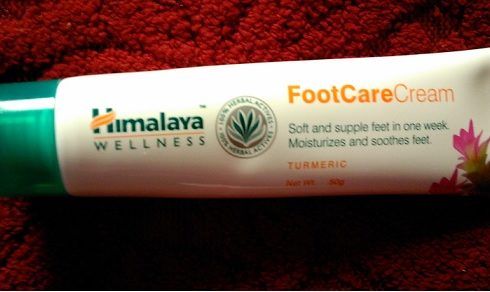 Verdict
This is one of the best foot care cream I came across. It absorbs in skin quickly after applying. All of the natural ingredients included in the contained within the cream are immensely good for the skin and starts working immediately, as soon as you apply it. Within one week, you will be able to see visible results.
Your heel will start to heal naturally and your feet will start to feel soft with each application of the cream. Add this cream to the list of skin care products that you will be using for the winter and you are all set for the winter.
Availability packs and price
The cream comes in two sizes – a 20gram pack and a 50gram pack. The price is around ₹110 for 50gram pack.
Use it and share your reviews too 🙂