The Pros and Cons of Travelling by Train and Plane
Where travelling is concerned, individuals prefer to reach their destinations as quickly and as much hassle-free as possible. At time, the destination dictates the mode of transportation to be used. If travelling overseas, the best and quickest option is to take a flight. Going by sea, by taking a boat might also be an option, however, the time taken to reach the destination is too long and people might get jittery.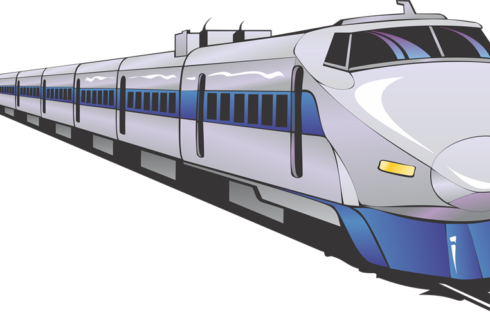 There is an unusual character, a monk, actually, Brother Michael, who has held various Guinness World Records for travelling by air. These records include 'Most flights taken in 24 hours – 42', 'Most flights in 30 days – 128' and the 'World's longest air ticket' which is unlikely to be beaten in the present age of e-ticketing. He has a simple motto – Never a train, always a plane. However, this is quite unusual since most people would like to prefer taking the railways instead taking a flight.
Taking the rail is much more relaxing since individuals get to have their own personal space, more control as to where they sit and move around, and the luggage is not restricted or no extra charges are there for carrying extra luggage. Plus, there are less chances of getting delayed or facing cancellations. On top of this, travelling by rail is far eco-friendlier, in comparison to air travel.
Also Read : Prepare yourself for heavenly trip of Malshej
So, now we measure out the pros and cons of travelling by both train and taking a flight. Let's start with the good things first, that is, the pros.
Pros:
Time Efficient – Generally, flying is the quickest way to get to various places, even during short distances. If there is an airport near your location and the security checks within the airport moves efficiently, then, travelling by a plane is the best choice when time is limited.
Productive – When travelling by either plane or train, you are able to work. Read, sleep, and perform other activities too. Even at airports and train stations, you can be productive while you are waiting for the flight or the train.
Cost Effective – As the time spent during a flight is quite less, the money spent helps you reach your destination faster and permits you to utilize more of the vacation time by seeing thing you want to and by experiencing new things and places.
Sight Seeing by Train – If you are taking the train, you can enjoy the advantages of both planes and cars. You can have a relaxing time, be productive if you want to be, and see the various sceneries around the country.
Cons:
Expense – Travelling by a plane to nearby location might be quite costly. The same goes for train tickets when you are travelling to faraway places.
Delays – If you travelling either by train or plane, you might have to face cancellations or delays. This might leave you stuck for long periods of time, especially in the areas where inclement weather is prevalent.
Limited Luggage Capacity – When you travelling by a plane, you are limited to the number, weight of the luggage you are allowed to carry. If you want to take some additional luggage, then you might have to pay extra for them.
So, these are a combination of both the pros and cons of travelling by a train and plane. You can choose the mode of transportation is suitable for both you and your family.
If you keep the above pros and cons in your mind, you will be capable to choose the best option for travelling.